Simplified postage message
New postage design that highlights delivery speed replaces Fast & Free
Fast delivery and clear delivery dates are some of the first things buyers look for in your listings. To help improve your sales, the simplified postage message makes your delivery times more visible to buyers, helping them identify listings with the fastest arrival.
Buyers will see delivery times, from next day to 3 business days. Listings showing the Fast & Free logo will be automatically updated to the new postage design.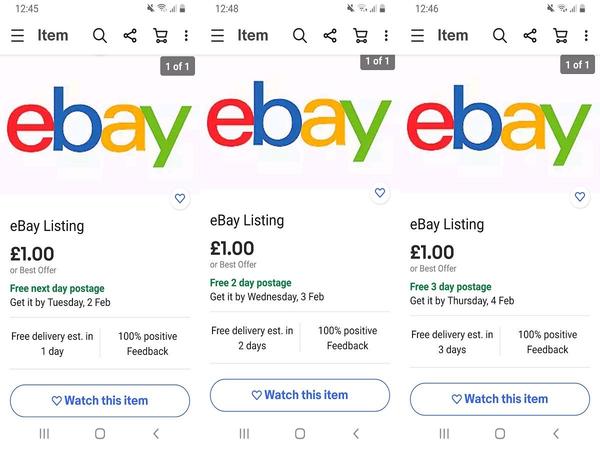 How do my listings qualify for the new postage message?
We'll automatically add the new postage message to listings that meet the following criteria:
Estimated delivery of the item is three working days or fewer (from receipt of cleared payment), based on the dispatch time, the postage service you've specified, your location and the buyer's delivery address.
You offer free postage and packaging as your first (default) position.
You don't offer collection in person or freight as your first (default) delivery option
Both the item and the buyer are located in the United Kingdom, with the exception of the Hebrides, Shetland and Scilly Islands.
The listing isn't in the Classified Ad format.
On eBay Motors, the new postage message will only be used in the Parts & Accessories category.