Sell car or motorcycle parts
With so many car and motorcycle parts available for a myriad of makes and models, buyers want to know for sure that they're buying the right part for their vehicle.
What is parts compatibility?
We make it simple for you to state which vehicles your parts are compatible with, and for buyers to find the right parts by entering their vehicle registration mark (VRM).
We call this feature parts compatibility.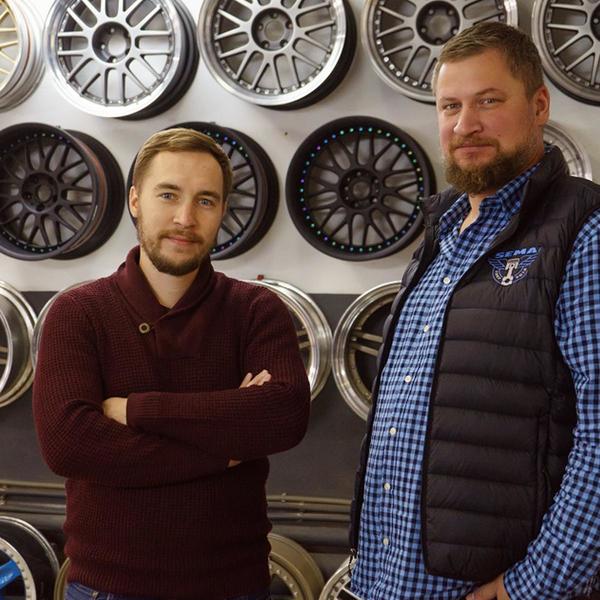 Create a vehicle parts listing
Select Sell at the top of most eBay pages to create a listing.
You create your listing in much the same way as you would for any other sale. Read our guide to creating the perfect listing if you need guidance.
After you've told us what you're selling and chosen the right category, select Add compatible vehicles.
Enter all the vehicle information you have for your item, and as a minimum:
Buyers are searching for parts to fit their particular vehicles, so it's important to be accurate when adding compatible vehicles, to avoid returns.
You can add up to 3,000 vehicles that your part is compatible with. Select Save when you're done to return to the listing form.
Using Manufacturer Part Number and brand
Some buyers prefer to buy only from a certain manufacturer because of a reputation or because that manufacturer specialises in parts for a certain make of car. 
Including the correct Manufacturer Part Number (MPN) and brand in your listing helps match your product with valid k-type or vehicle data. Listings that include this information enjoy a boost of up to 27% in conversion.
The MPN is a series of numbers and/or letters that has been given to a part by the manufacturer. It identifies the part as belonging to and originating from that one manufacturer. 
Each part the manufacturer makes has a different MPN. If two components come from different manufacturers, they will have different MPNs. This allows businesses to identify which company made the part. Although manufacturers may give a set of only numbers to their components or a combination of letters and numbers, each MPN is unique. 
Read our guide on using product identifiers for help with resolving common issues with adding product identifiers.
Create multiple vehicle parts listings
We've created a tool to help you add parts compatibility to multiple existing or new listings.
The parts compatibility tool uses industry standard catalogue data to allow you to create better listings for your vehicle parts. We use automation to match your parts with our MVL, helping you ensure customers get the right part for their vehicle when they buy from you.
You can use the tool to create a .csv file that you can then use with selected third-party listing tools.
Use the Vehicle Parts & Accessories catalogue
If you sell in the Vehicle Parts & Accessories category, you have the option to adopt our parts catalogue across over 1 million Vehicle Parts & Accessories products. While adoption isn't mandatory, you'll receive multiple benefits from adopting the Vehicle Parts & Accessories catalogue:
A faster and simpler listing process
Increased traffic to listings and potentially higher conversion
Improved visibility in search
Rich features like product reviews
Help potential buyers find the exact product fit for their needs
The catalogue is a centralised repository of product information for specific Vehicle Parts & Accessories items. eBay has licensed the Parts Catalogue from industry leading data providers.
The catalogue allows sellers in most Vehicle Parts & Accessories categories to quickly list items using Brand, MPN or GTIN (UPC, ISBN, EAN) and add valuable data for buyers including images, item specifics and parts compatibility.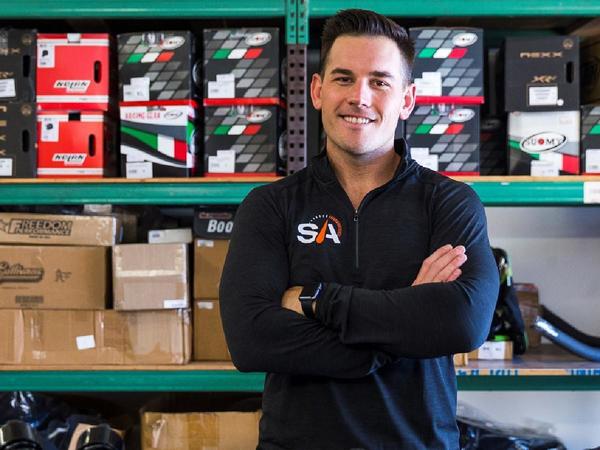 Using listing tools
Some third-party tools allow you to add parts compatibility information to your listings in bulk, saving you time. Contact your third-party listing tools provider to find out if they support parts compatibility. If you don't currently use a third-party tool and would like to find one, use our selling tools directory.
You can also read more on the eBay Motors site.
Add the EAN for your tyres on eBay.co.uk to keep selling to the EU & Northern Ireland
It's now a legal requirement from the EU and Northern Ireland for some tyre listings on eBay.co.uk to display their energy efficiency class. This applies to various tyre categories but only to tyres that were introduced as new products from 1 May, 2021. 
The required energy efficiency label will be automatically displayed on your listings if the EAN item specific is provided for new tyres and the tyres listed in the linked database.
Please add the EAN item specific to your relevant tyre listings and make sure that the energy label is displayed correctly to continue selling those items in the EU and Northern Ireland. 
Starting on 1 June, 2021, Tyre EAN will be a required item specific to sell in the EU. The item specific EAN will be required for the categories Tyres and Complete Wheels starting on 1 June, 2021 if you are selling items to the EU. At that point, you will not be able to upload any tyre listings or amend any current listings unless you provide the matching EAN for listings for those markets. Additionally, impacted listings without an EAN can no longer be edited after that date.
Please note: if you know you have buyers in the EU, but don't actively list on other eBay sites, without the relevant energy efficiency label on your tyre listings those buyers will no longer see those items available for purchase.
Master Vehicle List (MVL)
The Master Vehicle List (MVL) is a list of current vehicles in the UK and it provides the information that powers our parts compatibility feature.
This can help you to compare the information you have about your item with the data used by eBay to create your listing.
The MVL is updated quarterly. Send your email address and eBay user ID to vehiclelistupdates@ebay.co.uk, and we'll notify you when updates are made.
If there's a vehicle that you believe is missing from the MVL, please send an email with the title "MVL Missing Vehicle Request" to sdsupport@ebay.com. Make sure you provide the Make, Model, Year and Output (KW and HP, if known) so we can accurately validate your request.
File Password: VehicleList
Master Motorcycle List (MML)
If you list within the motorcycle parts categories, use the Master Motorcycle List (MML) so that buyers can refine their search by model to find your listing.
You should use the MML when listing in the following Vehicle Parts & Accessories subcategories:
Motorcycle Parts (10063)
Motorcycle Tuning & Styling (96382)
Motorcycle Wheels & Tyres (35578)
Scooter Parts (84149) - later in 2016
To request the addition of vehicles that you believe may be missing from the MML, please send an email with the title "MML Missing Vehicle Request" to sdsupport@ebay.com.
File password: MotorcycleList