Manage your Shopfront & eBay Shop
As part of your eBay Shop subscription, you have access to a customisable shopfront, where you can showcase your brand to buyers. You get tools to help you reflect your brand and choose the layout of your Shopfront so it's easy and accessible.
Personalising your Shopfront
Once you've got your eBay Shop subscription, you can personalise your Shop in a number of ways. Give your shop a name to determine your Shop's URL, which you may want to include in your marketing activities.

Create custom social posts
Drive more traffic to your listings and Shopfront by linking your Facebook, Instagram, Twitter, or Pinterest account to your posts.
With your new Social page, you're able to:
Drive traffic to your Shopfront through your existing social media accounts
Create custom posts and generate new interest toward your page
Add hashtags and images to showcase your listings, grab buyers' attention, and spark engagement
Manage posts on all social media platforms right from the Shops tab.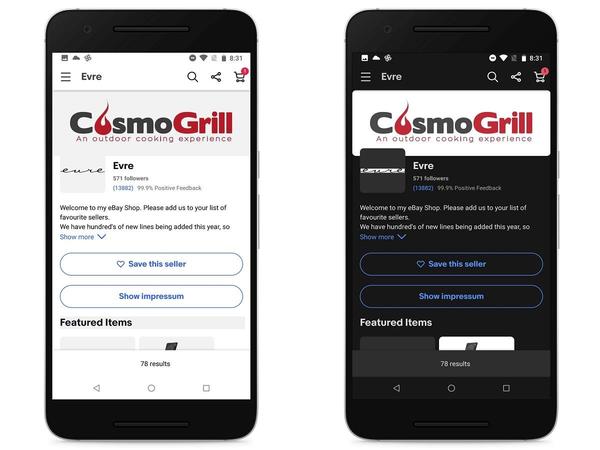 Sample Shopfront iPhone
Customise your Shop
Once you've set up your Shop, you can put your stamp on it:
Our template lets you upload a logo and billboard banner and enter a description or story to express your unique brand.
Use the Featured Listings module to highlight your popular items
Access a larger number of buyers through your Shop on the eBay app
Update your shop
If you've previously used a custom template, make sure you update your Shop to get access to more buyers through the eBay app. We've already formatted your Shop information for you, including your listings, in a new and modern layout in line with the retail industry standard.
Managing your eBay Shop
Within Seller Hub, you'll find tools to help you manage your Shop, so you can set it up to best suit your business. Here you can: