Global Shipping Programme
International postage with the Global Shipping Programme is easy - we take care of the finer details, while you concentrate on growing your business.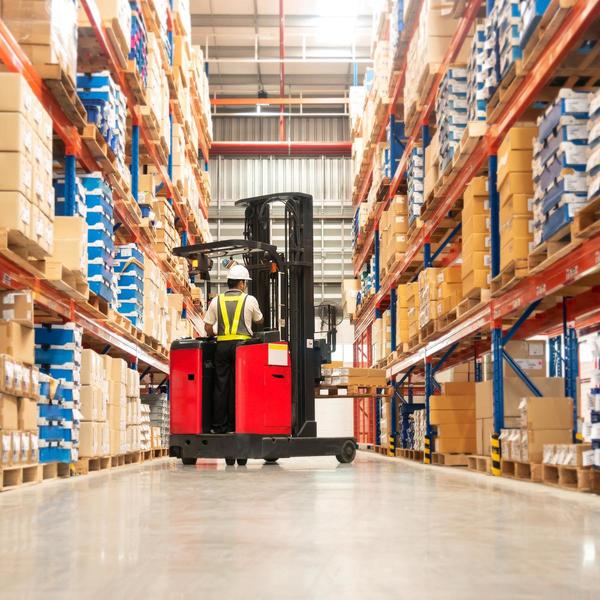 If you're looking to extend your e-commerce reach beyond your UK customers to millions of potential buyers in Europe and around the world, our Global Shipping Programme can help you move seamlessly into the global marketplace.
How do I use the Global Shipping Programme?
You simply post your items to the UK Shipping Centre using your usual postal service.
Duty payment, customs clearance, tracking and everything else will be taken care of by us.
You don't have to pay anything extra – just the cost of posting to the UK Shipping Centre.
Selling into Europe now that the UK has left the EU
Using the Global Shipping Programme (GSP) means selling your items to European buyers couldn't be easier.
With GSP, all customs, duties and tax calculations required for selling and moving goods into the EU will be automatically taken care of. Your buyers will always see and pay the full postage, duties and taxes at checkout. There are no extra charges when the items arrive at your buyer's European delivery address.
All you have to do is post your items using a domestic carrier to the GSP UK Shipping Centre  –  and  GSP will take care of the rest. You don't have to worry about filling in any of the paperwork needed for cross-border delivery.
Reach a global audience with the Global Shipping Programme
Watch our video and find out more about how the Global Shipping Programme makes international postage just as simple as selling in the UK.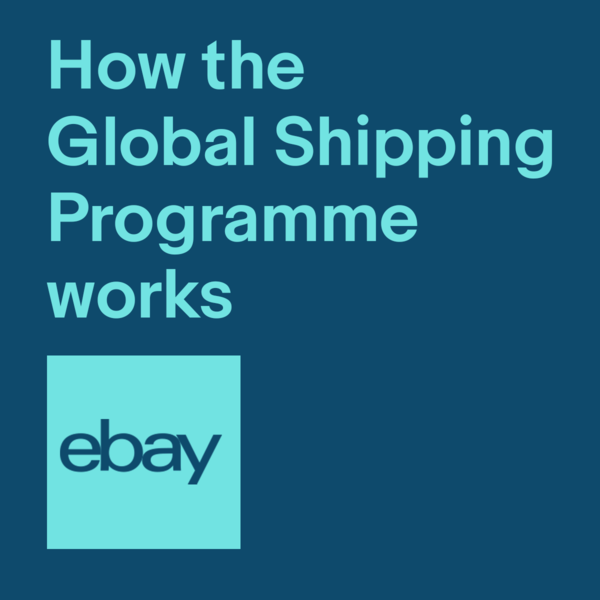 How does it work?
1
You must be located in the UK and listing on eBay.co.uk to use the Global Shipping Programme.
2
When listing, select the "Sell internationally with the Global Shipping Programme" option in the International Postage section of the listing form.
3
The item must weigh no more than 30kg and be no larger than 125,000 cm³, and no longer than 120cm on the longest side. It should be worth no more than £2,000.
4
If the item is bought by someone in another country, we'll send you the address of a UK Shipping Centre to send the item to.
5
We'll also give you a unique reference code so that, when it gets there, we know it's yours and where it needs to go.
6
Make sure you either print the label we provide or include that reference code if you use your own label.
Which countries can you post to using the Global Shipping Programme?
EU countries
Austria, Belgium, Bulgaria, Croatia, Cyprus, Czech Republic, Denmark, Estonia Finland, France, Germany, Gibraltar, Greece, Hungary, Ireland, Italy, Latvia, Lithuania, Luxembourg, Malta, Netherlands, Poland, Portugal, Romania, Slovakia, Slovenia, Spain, Sweden.

Non-EU countries
Antigua and Barbuda, Aruba, Australia, Bahamas, Bahrain, Bangladesh, Barbados, Belize, Bermuda, Bolivia, Brazil, Brunei Darussalam, Cambodia, Canada, Cayman Islands, Chile, China, Colombia, Costa Rica, Dominica, Dominican Republic, Ecuador, El Salvador, Egypt, French Guiana, Grenada, Guadeloupe, Guatemala, Guernsey, Honduras, Hong Kong, Iceland, Indonesia, Israel, Jamaica, Japan, Jersey, Jordan, Kuwait, Liechtenstein, Macau, Malaysia, Maldives, Martinique, Mexico, Monaco, Montserrat, New Zealand, Nicaragua, Norway, Oman, Pakistan, Panama, Paraguay, Peru, Philippines, Qatar, Reunion, Russia, Saint Kitts and Nevis, Saint Lucia, Saudi Arabia, Singapore, South Africa, South Korea, Sri Lanka, Switzerland, Taiwan, Thailand, Trinidad & Tobago, Turks & Caicos Island, UAE, Ukraine, Uruguay, USA, Vietnam.
Items generally arrive within 3-5 days in the EU and 7-10 days for non-EU destinations. Parcels can take a little longer; however, packages sent via the Global Shipping Programme benefit from professional customs processing, which helps to minimise any delays at customs.
How you're protected
Whether you're concerned about negative feedback from buyers, eBay Money Back Guarantee claims or simply want to make sure you're covered for item loss or damage, the Global Shipping Programme ensures you're protected in several ways.
Restricted categories
Due to export limitations and restrictions identified by the global postage provider, not all listing categories are supported by the Global Shipping Programme.
Prohibited items
Any item that is prohibited on eBay can't be sent using the Global Shipping Programme. However, there are also additional items that are prohibited from the Global Shipping Programme.
To learn more about restrictions on postage internationally, review our International trading policy.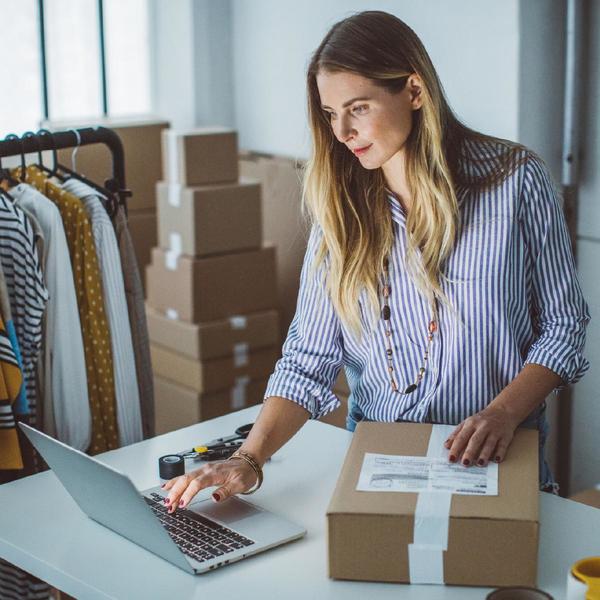 What your buyers see
We'll calculate the right postage cost for international buyers in non-EU countries, depending on where they live, and this is what they'll see on your listing. We'll also calculate the estimated delivery time, including the time it takes for you to send the item to a UK Shipping Centre.
The buyer pays this postage fee to cover the cost of international tracked postage from the UK shipping centre. All you have to do is post the item to the UK Shipping Centre, and all you have to pay is the cost of that postage - just like you would if you were posting to a UK buyer.

Other international postage options and opting out
If you don't want to offer international posting on your listings, select No international postage in the How you'll post it section of the listing form.
If you'd prefer to handle international postage yourself, select Create your own international postage option.

We're here to help
If you've used our Global Shipping Programme and your buyer gets in touch with any issue, contact our customer service team for guidance on what to do next.
You can find more about the Global Shipping Programme in our Frequently Asked Questions.