Business Seller Update February 2022
All you need to know about the latest updates and insights for selling successfully on eBay.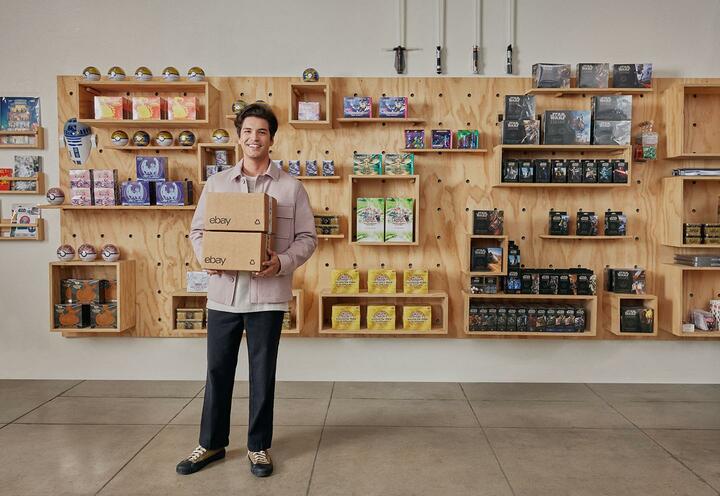 Listing & Promoting
Many of the previously subscription-only features of Selling Manager Pro are now available free of charge. All sellers will be able to automatically leave feedback for their buyers and relist auction items through Seller Hub. You'll also find new features and more detailed information in your Sales Report, in the Seller Hub Performance tab.
New features for Promoted Listings include a new Campaign Dashboard for Promoted Listings Standard. For Promoted Listings Express, the advertising tool for auction-style listings is expanding to desktop. With Promoted Listings Advanced (Beta), your listings will now show up for relevant buyers more frequently with the introduction of 'broad match'.
Running your business
Your new, up-to-date messaging experience in the eBay mobile app will soon be available. This new experience will better connect you to your buyers, improve the way you communicate with each other, and make it easier for you to manage your messages.
Whether you're new to eBay or have been selling for years, eBay Academy offers a wide range of free interactive courses. Previously, eBay Academy courses were only available to invited sellers. Now all UK sellers with a registered business account can log in using their eBay credentials.
We're continuing work we started in 2021 to reduce unpaid items on eBay in the Best Offer flows, which we know has been a long-standing challenge for many of you.
We heard your feedback on fees
At eBay we're committed to building a marketplace that works for all sellers, no matter what you're selling or the size of your business. We're always listening to your feedback on the challenges you face when it comes to our fees and we're making changes to support this. We're also updating some of our policies. You'll see below that this involves removing or adapting the policies that you've told us don't work for your business and extending the ones that do.
Here's what's changing for fees:


Low-cost item offer update
For sellers who have activated the low-cost item promotion, we'll be making our low-cost items offer available indefinitely. You'll be able to opt in to pay a final value fee of 15% + 5p on all transactions for both new and existing listings (this fee will continue to apply for all transactions regardless of the item's sale price). To find out more information, please see here. More information on the 15% + 5p Final Value Fee and how to activate it to come in March 2022. 
New reduced fees for low-cost collectible items
On 1 February 2022, we introduced a new reduced fee for low-cost collectible items. We're reducing the fixed order fee from 30p to 10p per order for a total sales price of up to £10. This will apply for all new listings created after 1 February 2022. To learn about which items this change applies to, head over to our FAQ page. 
Changes to how we refund fees 
Coming later this year: we're adjusting the way we refund fees in two ways.
1. We're updating our credit policies so that when you issue a partial refund to a buyer, we'll automatically refund the prorated portion of your final value fee. We want to support your efforts to make things right for your buyers and adjust your fees accordingly. 
2. We're updating our credit policies on refunds in relation to buyer order cancellations. When a buyer cancels a transaction prior to shipping, we'll refund the final value fee including the £0.30 per-order fee. We recognise that buyers may cancel for various reasons at no fault of the seller, and we want to support you by refunding 100% of the final value fee, including the £0.30 per-order fee. 
Look out for further communications on the new policies in the following weeks.
Changes on our international sites
Do you sell on our other eBay sites? Here's a summary of the international changes for you.